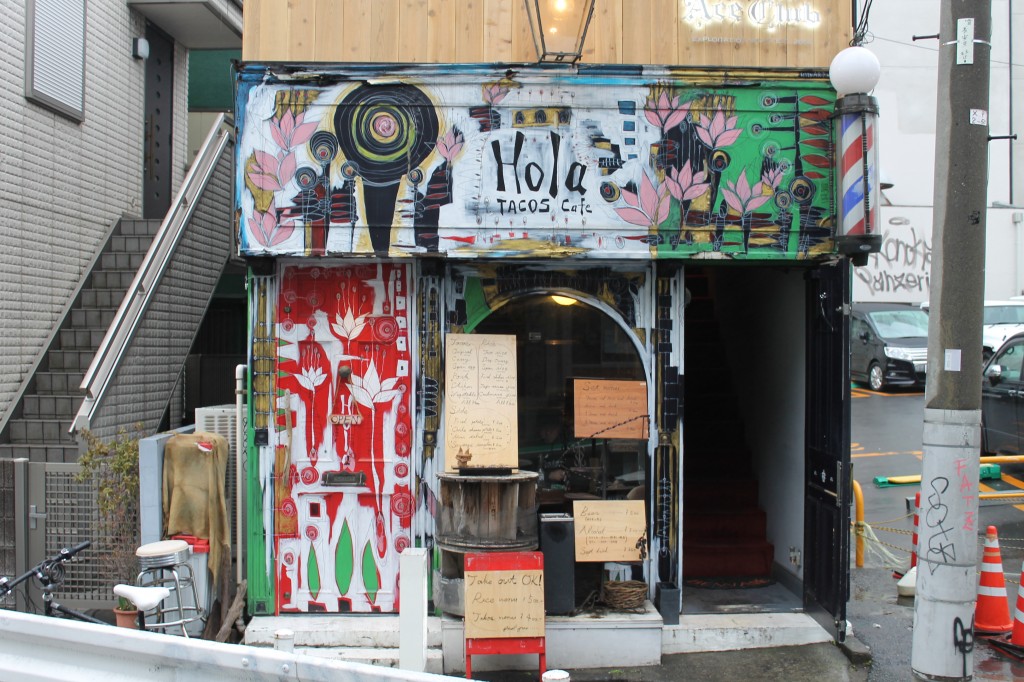 Head out from Harajuku station, battle past the crowds, crepes and touts on Takeshita Street, ignore the multitude of designer and fast fashion chain stores clinging to Meiji Dori and head straight for the backstreets of Harajuku – 'Ura-Harajuku'. The real beating heart of this area, here you will find a plethora of small independent boutiques and generally quirky stores sprouting from every side of maize like back streets. Whilst not completely unknown to tourists, the local crowd you will find here are somewhat different to that of the more popular (and busier) spots in Harajuku. It feels more real.
In the middle of all this, down a side alley and on the corner of a quiet street you will find 'Hola', an Okinawan themed taco café – not a bunch of words you often find together  in the same sentence, but all the better for it.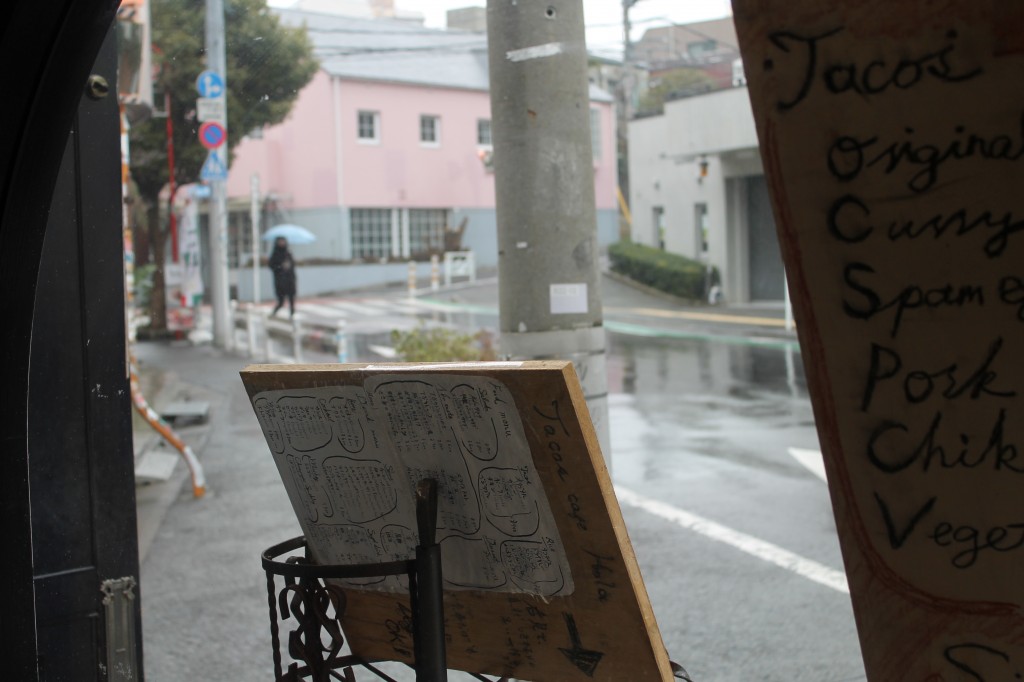 About
Hola's owner was born and raised in Okinawa and it is clear from the bright greens and reds which adorn the artistic facade to the chilled out atmosphere within and menu itself, that a little piece of tropical Okinawa has found all its way to Tokyo. Even when the world is damp and cold outside
It may be surprising to link Japan's most southerly and tropical prefecture, Okinawa, to 'tacos', but the dish 'taco-rice' (since its conception in the 80's) has cemented itself as a popular Okinawan cuisine and a firm favorite all over Japan. It may be even more surprising to find out that the dish contains no tortilla, but is instead essentially the filling of a 'taco' (ground beef, tomato, lettuce, salsa, cheese etc.) served on a bed of rice, often flavored with condiments reserved for more `Japanese` cuisine, such as soy sauce. It was originally conceived with the idea that replacing tortilla with rice would add more volume to the dish – therefore enticing more hungry cash strapped U.S marines to eat outside of base, as at the time a strong yen had hurt the purchasing power of the dollar badly. However it was not only just a hit with the marines but also with the Okinawan locals, and its popularity soon quickly spread all over Okinawa and eventually even to the mainland.
Inside
Inside the cafe has a capacity to seat around ten people at most, has a very cozy and laid back atmosphere.
The walls are adorned with art works and posters from yesteryear, as well as photos of what seems to be regulars – adding to the character and 'homeliness' of the cafe.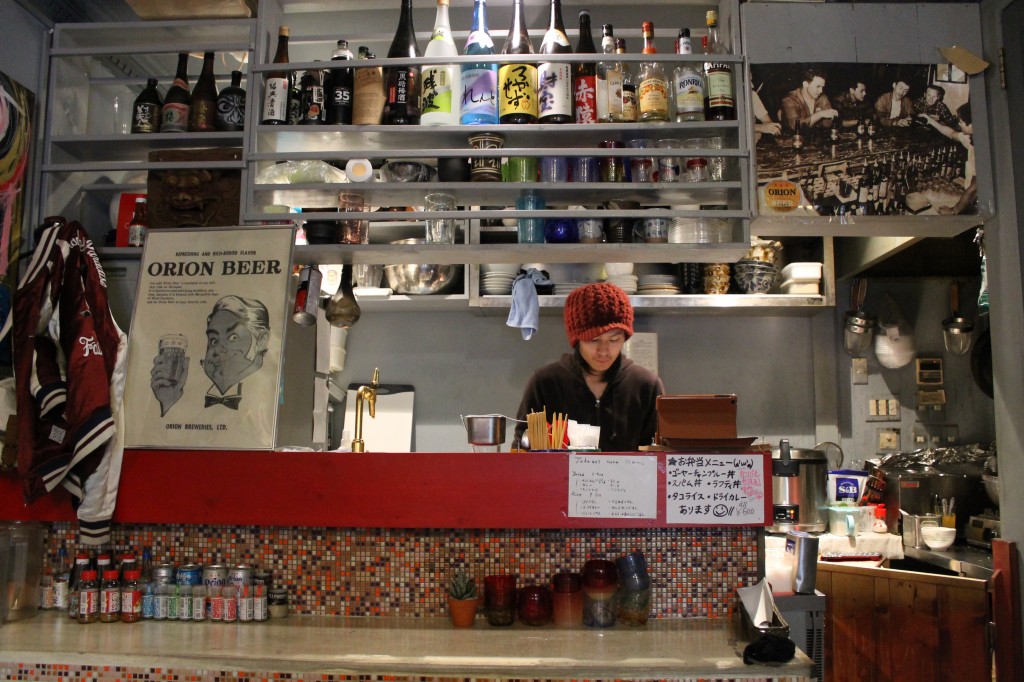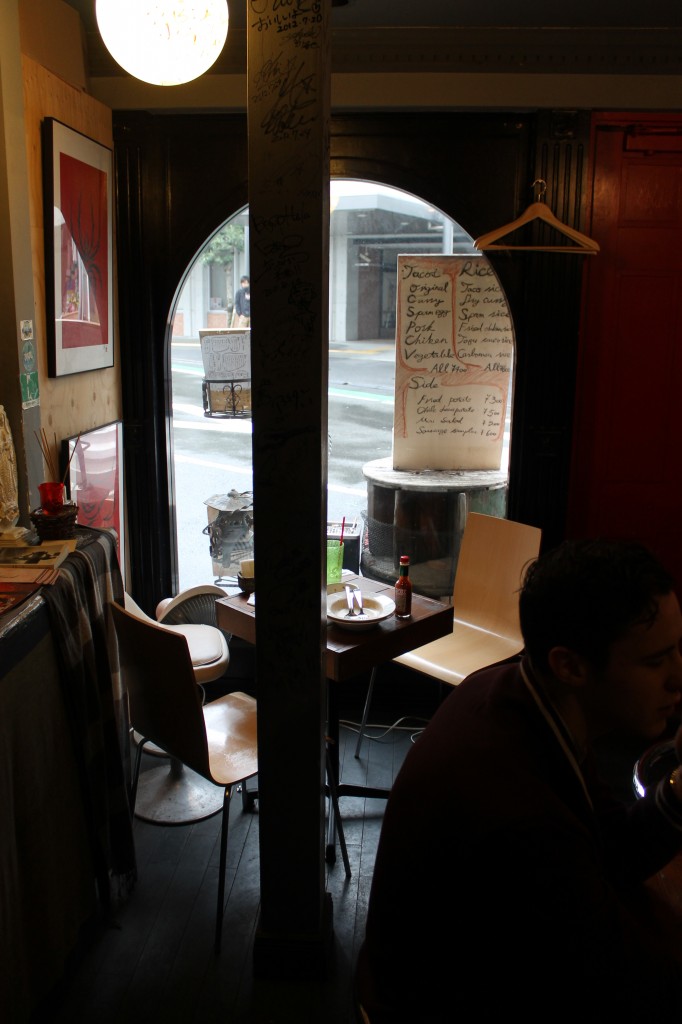 Food and Drink
For handmade food of this quality in the setting it is in, the prices are more than reasonable. The menu quite simply consists of a selection of taco rice (¥600) and (handmade) taco dishes (¥400) plus a few side dishes (¥300-600) for good measure. Drinks such as coffee, teas, sodas and fruit juices are also available, all reasonably priced at ¥350.
For those looking for a bit of value and wanting to try a selection of what is on offer the set menu is very much recommended.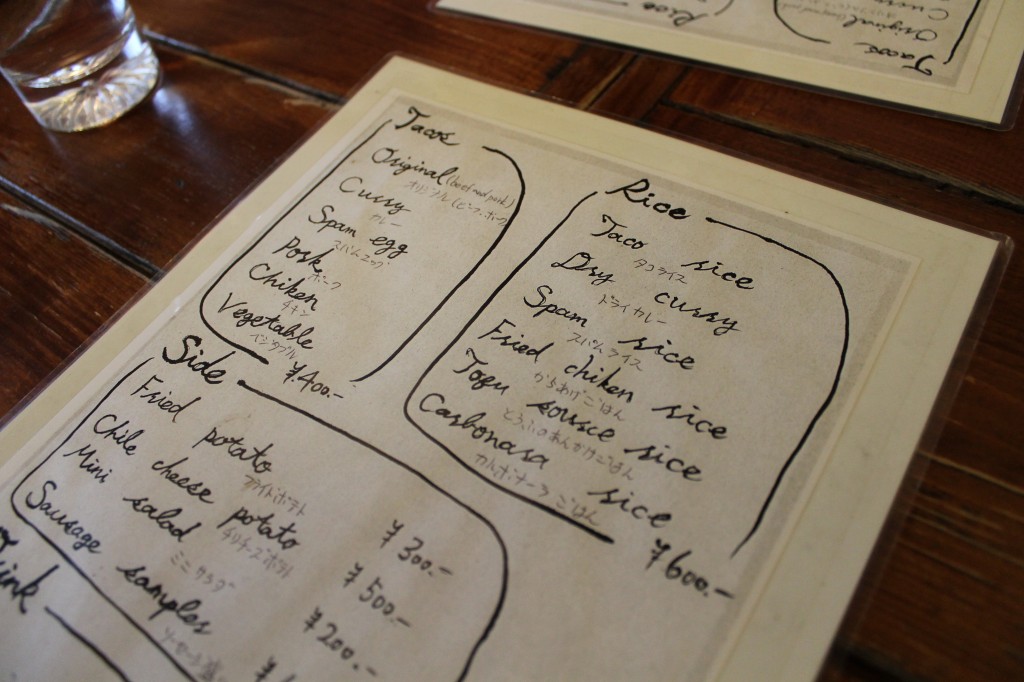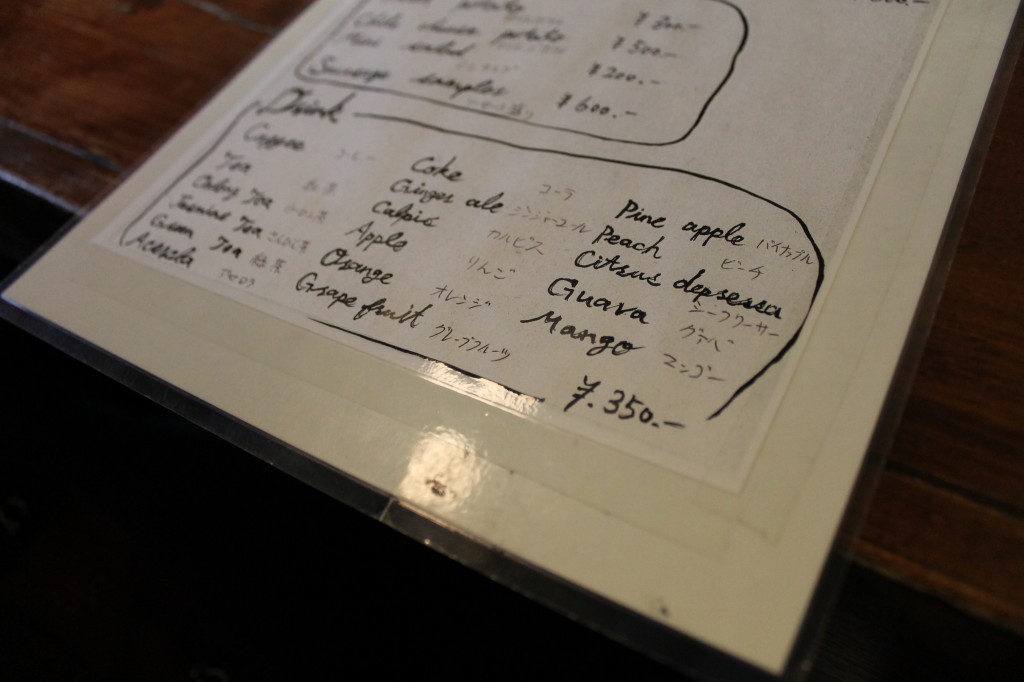 Set Menus
Taco Rice + 1 Taco + Drink  ¥900
Taco Rice + Drink ¥700
1 Taco + Drink  ¥500
2 Taco + Drink ¥800
*Taco rice, Tacos and Drinks are all able to be chosen from those on the main menu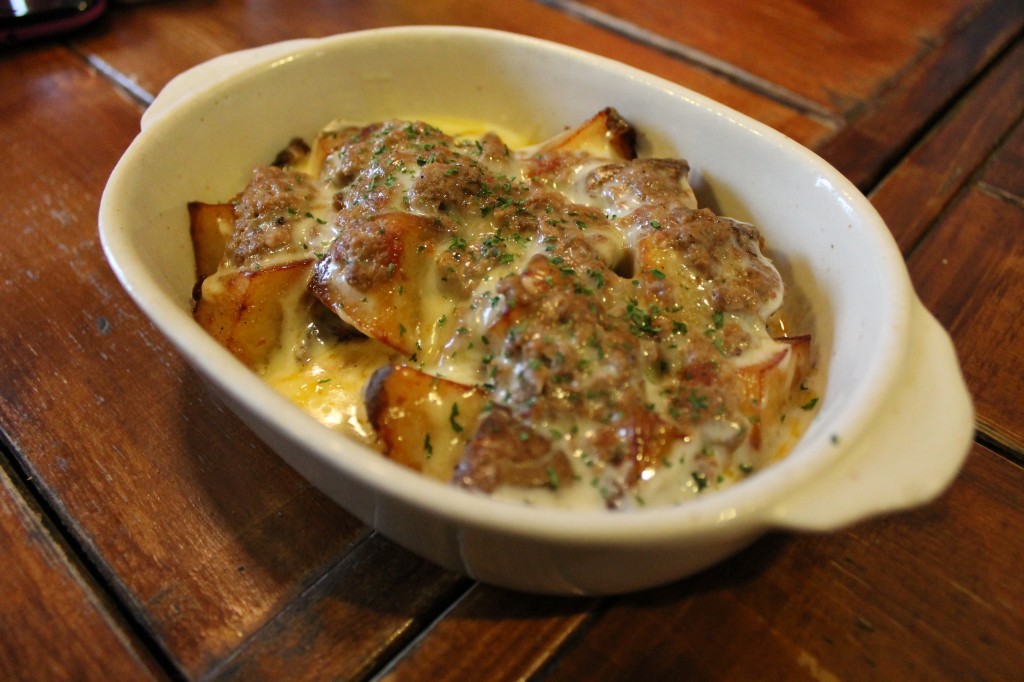 Chili Cheese Potato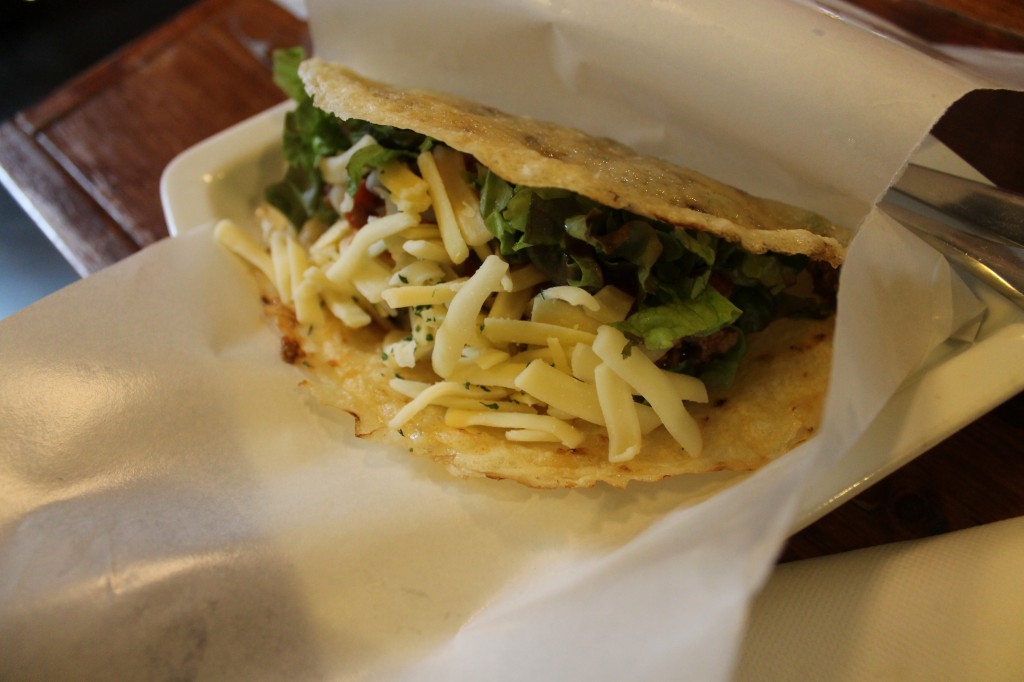 'Original' Flavor Taco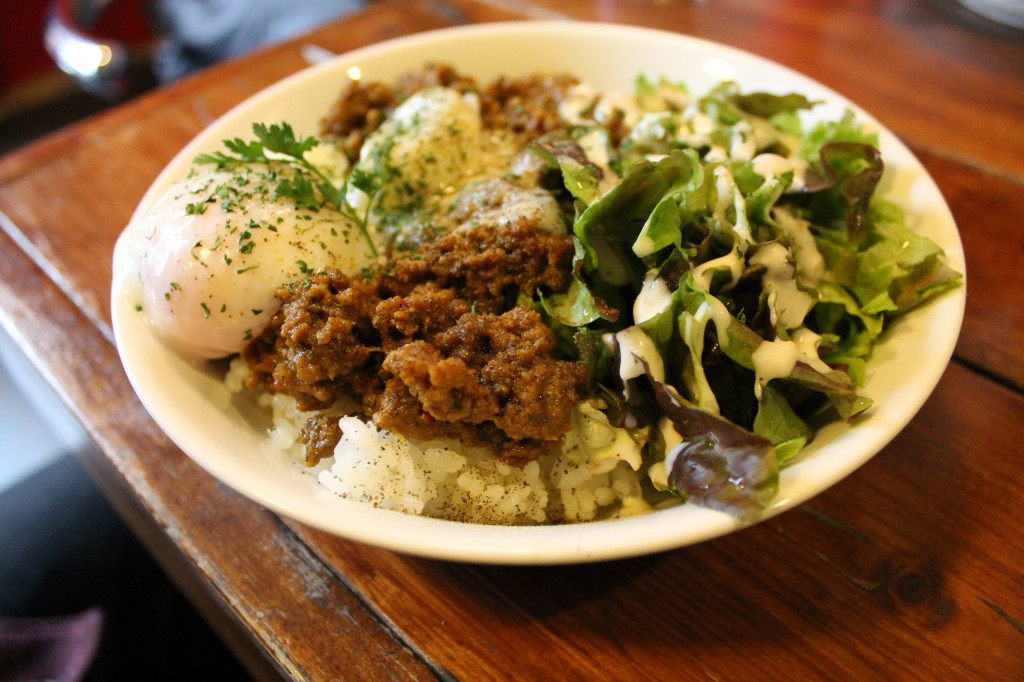 Dry Curry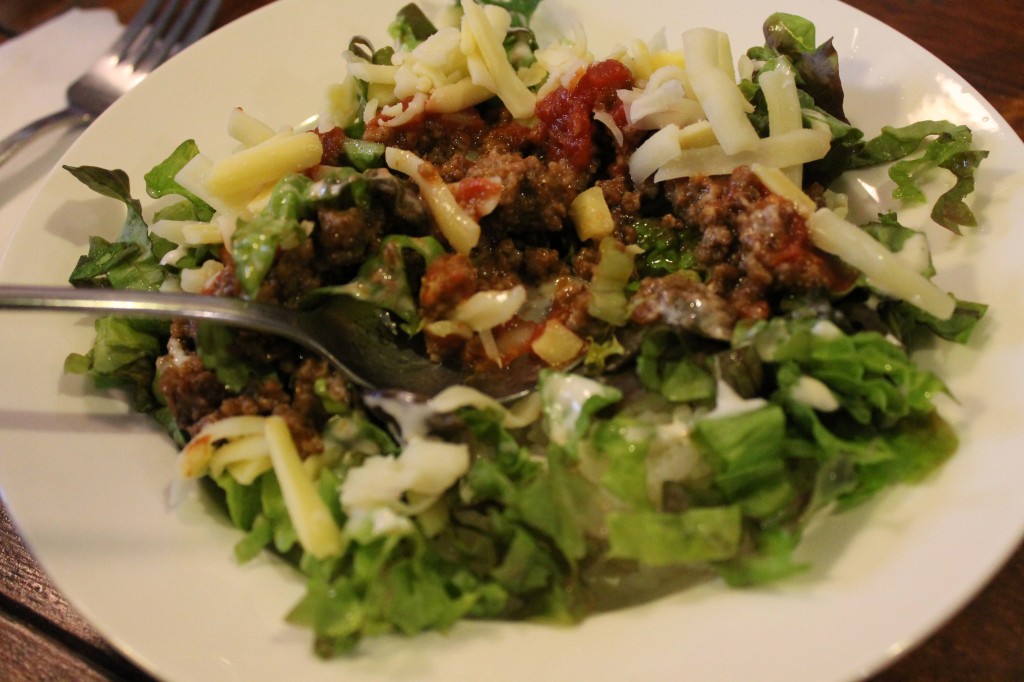 Taco Rice
Coffee
Summary
It goes without saying that Hola has great food at great prices in a great atmosphere and, tucked into a quiet corner of a must visit tourist hotspot, is an all-round no brainer. Whether it's raining outside, or even blisteringly hot, walk through the doors of Hola to sit down for an authentic piece of Okinawa, any day of the year.
Address:
Tokyo-to, Shibuya-ku, Jingumae 3-27-3
Access:
10 minute walk from JR Harajuku station
Opening Hours:
Lunch 11:30 ~ Dinner 16:00 ~   Mon-Sun  Open Holidays
Website:
www.tacoscafe-hola.com/