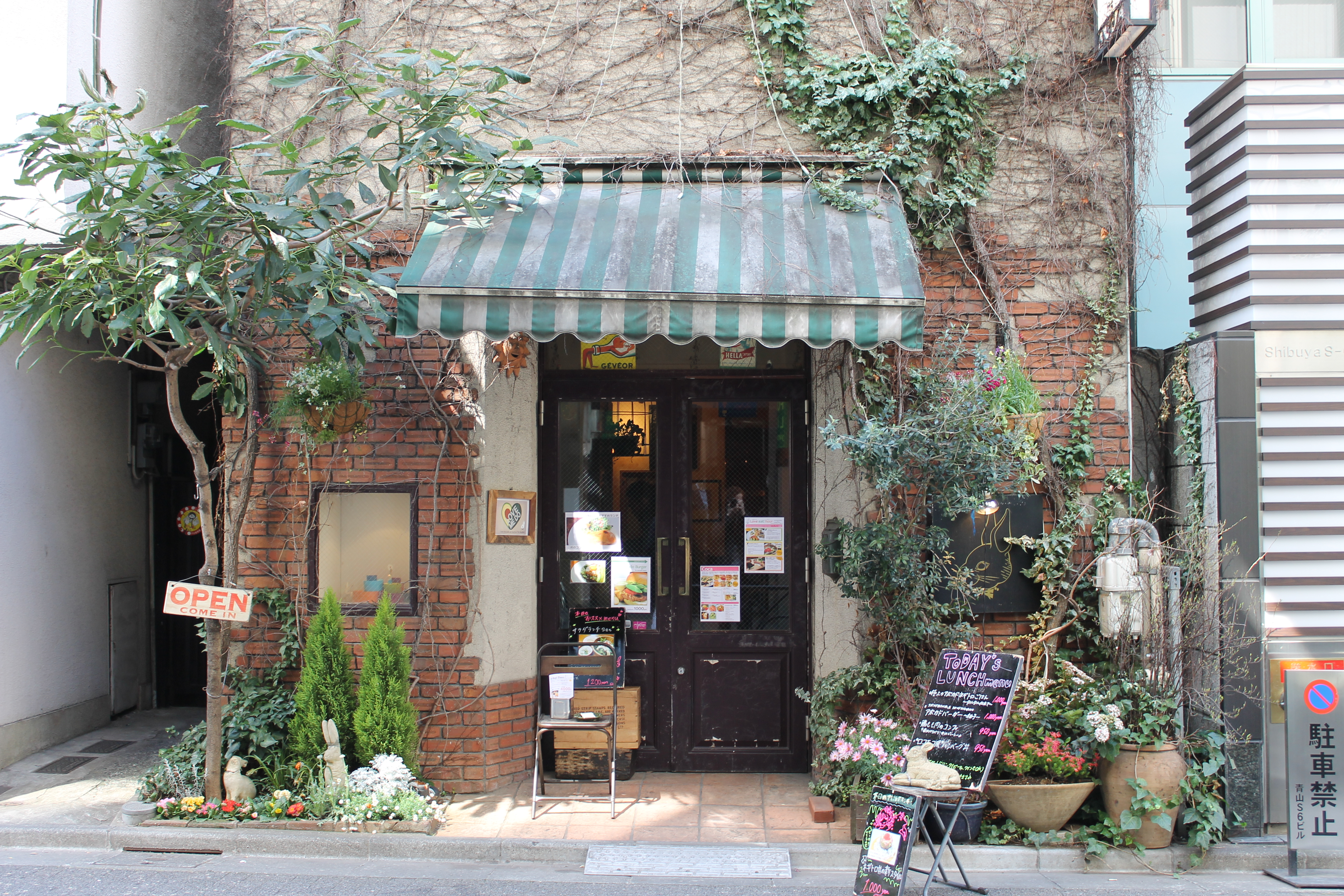 What do avocados, rabbits, and British Rock all have in common? Well, not that much actually, unless you want to take into account the morbid fact that Percin, a fungicidal toxin found in avocados, is in fact deadly poisonous to rabbits, or the fact that Led Zeppelin have a rare live LP from 1969 called 'Dancing Avocado'.
But who cares? The fact is that USAGI, located halfway between Shibuya and Omotesandō just off Aoyama-Dori, binds these three things together and somehow makes it seem like the most natural thing in the world. Make no mistakes, this place is as about as quirky as they come and that is exactly what I love about it. It even has its own theme song.
Turn off the main road and find its Ivy covered façade, littered with mismatched pots and an assortment of rabbit statues, then walk through it's the doors and you will find yourself in a parallel, albeit cozy and homely, dimension where British rock and memorabilia from yesteryear blends seamlessly into a love of rabbits and avocado accompanied food.