Internship – Oneway Ticket to a Job in Japan
I never intended to do an internship after finishing university. I wanted to get back to Japan ASAP and work at a Japanese company. I wanted to taste the real Japanese working culture and take my Japanese above the N1 level, and at the time I thought the only way to do this was by working at a Japanese company full time. If that was not possible, then working at a foreign company in Japan would be the next best thing.
The only thing I didn't realize was just how crazy hard it would turn out to be to find a full time job in Japan while being in a completely different country. I had this totally unjustified belief that all it would take is a few e-mails here, then some skype interviews there and companies would be falling all over themselves to sign me up. Unsurprisingly, I was completely wrong.

In my final year at university we started getting some information about how certain Japanese companies were looking to hire foreign talent from abroad, and doing skype interviews. One company was a big manufacturer and the other, a label and design company. While both interviews went well it soon became clear that the jobs that they were pushing were not the kind of jobs I wanted to do at the time.
Also as explained in this article the entire recruitment process is MEGA long. If anything the fact that you are doing it from abroad makes it even longer as it often takes WEEKS before you even know if you have passed an interview or not. My longest wait was around 6 weeks for one interview.
At the same time I started looking myself for positions at other companies by myself. However those that were willing to do interviews to people overseas were few and far between. Plus even if you did manage to have and pass the first couple of interviews almost all of them want to have the final one face-to-face, but not all companies will fork out for the plane ticket (TBH you can't really blame them). As a poor student at the time this kinda really sucked.
This meant that by the time I had graduated from University I had applied to a good 6 companies. Some applications went to the final interviews, others with me dropping out mid-way for various reasons, or the most saddening and heart breaking of all, the company dropping me (get the violin out people!).
After lots of skype interviews and slow e-mail exchanges, I knew that the best way for me to get a job was by physically being in Japan, but at the time I had no money, visa, and was in contact with only a couple of foreign companies that were just 'interested' in me, nothing guaranteed.
It was at this point that I was introduced to a recruiter in Tokyo that had essentially been in the exact same shoes I was currently in (graduating from a Japanese language course at University and wanting to get back to Japan ASAP but not really knowing how). I had a long skype phone call with him where he suggested something that had never even crossed my mind. Internships! The reason it had never crossed my mind is because there is SO little information about internships in Japan. I had spent more than half a year looking for job opportunities in Japan, and never once was there information or suggestions of internships.
At the time I was working at a box factory (yes they do exist! And yes it is JUST like the scene from The Simpsons below, but with more boxes) to earn some money. Plus at the time I was also in the process of applying for a working-holiday visa as outlined here. I immediately started to apply to as many internships as possible.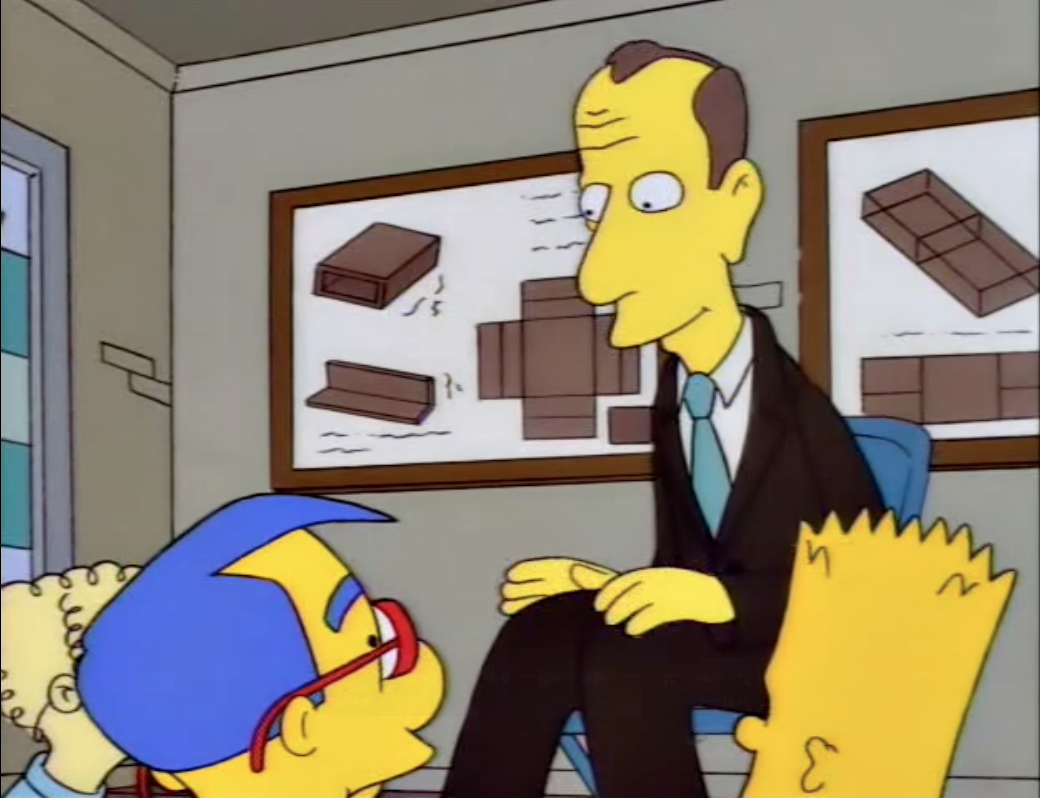 You name it! I box it! After spending 3 months at a box factory, learning the Jouyoukanji felt like a day in Disney land
1. The process is a lot easier
2. There is a higher demand for people due to lower number of applicants
3. They are short term 6 weeks – 6 months, so you don't have to worry too much about finding the 'perfect' match, as unlike a job it isn't for 'life'
4. Generally the requirements and expectations from the employees are lower than if they were looking for a full time employee
What does this mean? It means after I had spent 10 months trying to get even some small time companies listen to me and give me an interview, in a matter of weeks I was having a telephone interview with Mercedes Benz R&D Japan! The entire process was quicker than super sonic on ice. In about 10 days from sending the application I had the job confirmation. The entire process being ONE telephone interview and a translation test.
After trying to find a company for 10 months and doing a hell load of interviews, I had nothing. Through getting myself a working holiday visa (1 week from application to getting visa in the post) and applying to internships in Japan (average 1-2 weeks process) I had essentially achieved what I originally set out for (Job for working in Japan) in less than a 1/10 of the time!
OK so it isn't all sunshine and roses. The two biggest issues with an internships for the majority of people will not doubt be that:
1. The money generally isn't that great.
2. Often it will only be short term.
But let me tell you straight. If the only reasons you don't want to do an internships is due to the above two reasons, then you have nothing to fear AND I am going to tell you exactly why.
If you get an internship which pays around 100,000yen/month then you can live just fine in Tokyo. I did it, paying rent, food bills and even going out with colleges/friends a few times a week. You are not going to have much (if any) money left over, but 100,000yen/month can be done in Tokyo, you just need a budget and some self-discipline.
If you don't get paid then I am not going to lie it is going to be tough (but not impossible). If you can speak English to a native level then you can essentially get work being a private English teacher in your spare time. I have done this at various times during my stay in Japan, averaging around 4,000 yen/hr. So you will need to work in the evenings or weekends to make enough to live. Around 6.5hrs a week to meet the 100,000yen/month minimum. You can also make easy money via modeling, as all of us at wijapan have done also. Essentially if you are English speaking and a foreigner, you would be surprised how relatively easy it is to make some extra case in Tokyo.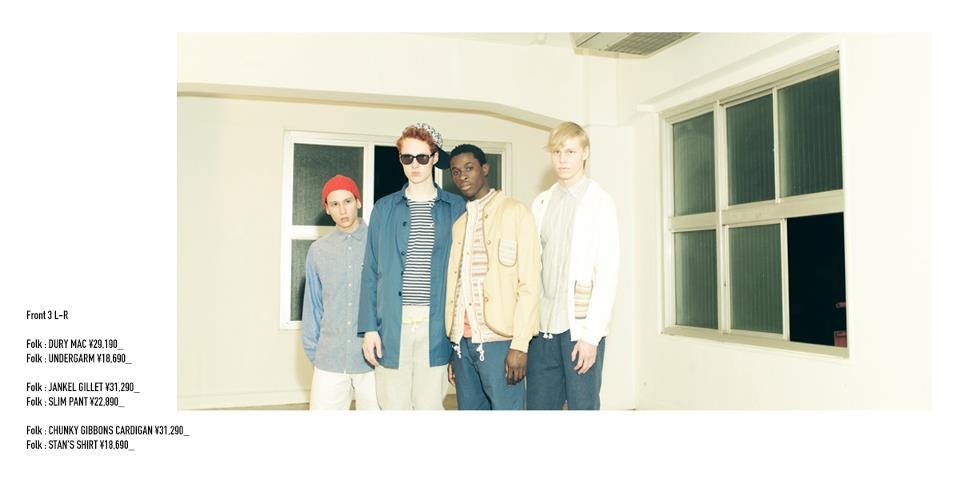 It is a hard life being a model here at Wijapan
Ok so that should take away the concerns for no.1.
So you want to work, live in Japan but the short term contract just isn't doing it for you. I hear you (that was main concern at the time). But let me tell you a little secrete, it is about 1,000 times easier to find a full time job if you are IN Japan, compared to finding one form the outside. AND if you are currently in Japan because you are doing an internship (hello job experience) you are also about 1,000 times more attractive to a company compared to someone that has just waddled into Japan on a tourist visa looking for a job.
In short if you are serious about finding a job and don't want to leave Japan after your internships ends, then you are going to have a VERY good chance of finding something full time (that is how I did it). Essentially the internship is the foot in the door!
All you have to do is spend 6 weeks – 6 months at a company on a pretty rubbish wage (/ earning income working a second job). However, the return you get is some great experience, a great CV and probably the most important – your one way ticket in helping you stand out against all the other Gaijin (foreigners) that are hunting for a job in and outside of Japan. Now that is some pretty good Return Of Investment right there people.
So maybe I am all about the internships because things worked out so great for me, but let's assume that things don't go all too great in regards to finding a full time job and you are back to square one in your own country. You are back to where you began BUT you have now spent a good few months in Japan, have gained some experience working in an international office and can add all this stuff to your CV that will give you an edge ANYWHERE. Even if you were just to work domestically and not come back to Japan, a candidate that has had internship experience in a foreign country looks pretty damn badass compared to some guy that doesn't (you prior to the internship).
You can probably guess that I love internships, especially ones in Japan. I have done a lot of volunteer work (help run a student cinema at university, help out at a church etc.) and also a web master internship in England. All experiences were great for gaining valuable skills and knowledge, but it was my internship in Japan that just took everything to whole new level. All in all I very much believe that it is a win win situation, assuming you manage to at least break even money wise at the end of everything, I can't imagine anyone being worse off for doing an internship.
Perhaps one of the biggest drawbacks is that they are pretty hard to find. It is for that precise reason that we at Wijapan have started a new 'Internships Wijapan' section! For the time being it is just a slick facebook page where we will be posting internship opportunities that we have found crawling through the internet for you all to gander at. While most will be with big name companies that we don't have an affiliation to, we will also be making links with lots of small business here in Tokyo to get some exclusive deals! In which case we will be able to help with the entire submission and preparation process! Aren't we just the best.
So for those that are looking to get their foot in the Japanese working world sliding door, make sure to keep checking back here frequently! We will also continue to add relevant content about working in Japan, applying to companies etc. here on the site! As well introducing some of the best places to eat in Tokyo (for you to check out when you do come to Japan) .
Have you had an experience doing an internship? Feel the same way as me, or did it turn out not to be your cup of tea in the end? Let me know in the comments! Also if you have any questions about internships in Japan and want to talk to me directly free from to send me message!