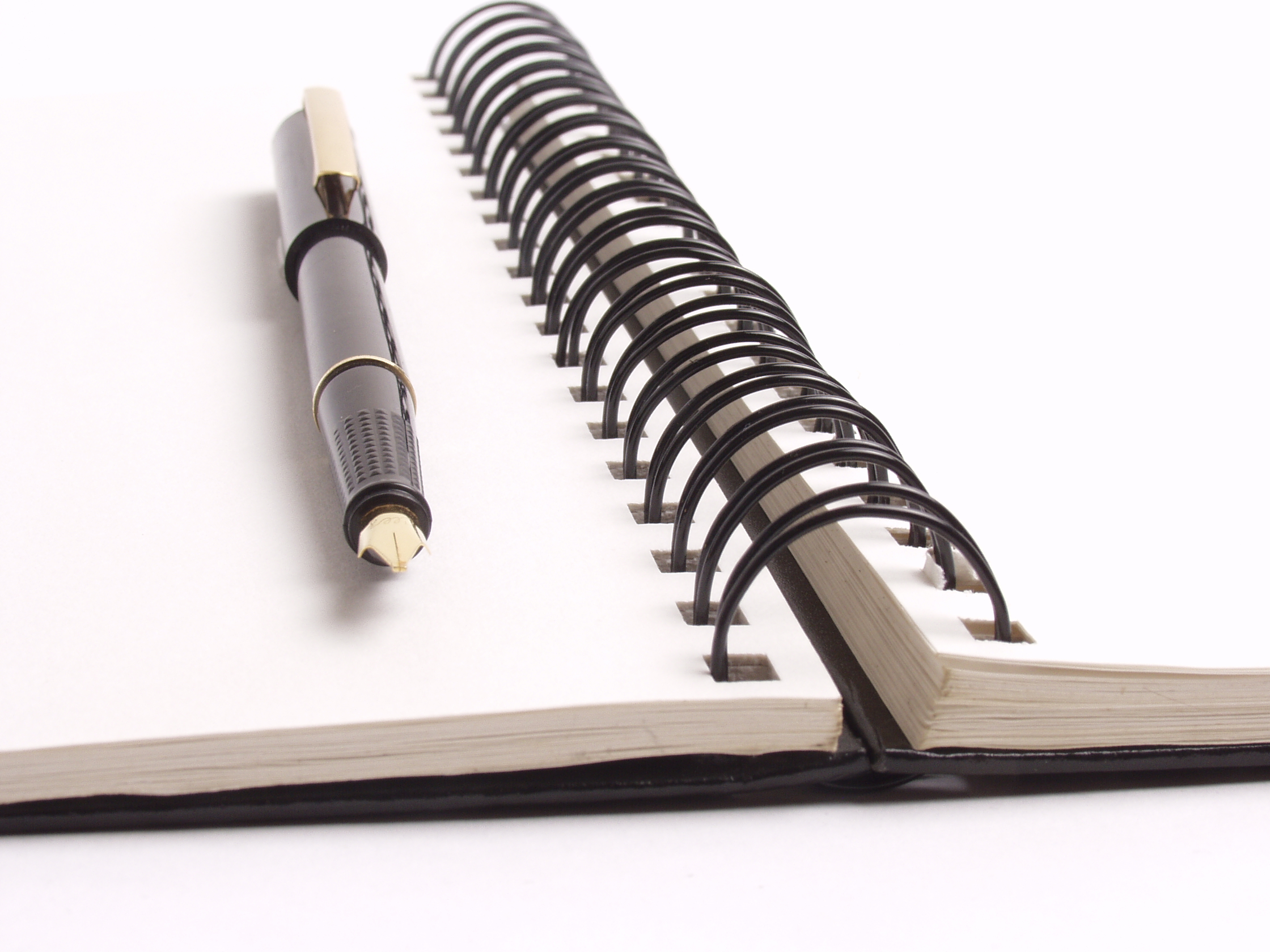 Training in a Japanese Company Part 2 – Salaryman Boot camp
Hell you have met your match; its name…… Salaryman boot camp.
Welcome to part two of a series of articles looking at what happens after you make the best decision of your life and join a Japanese company. Specifically we are focusing on the training period.
For those that missed it, part 1 of the series looked at the pre-entry training (yep the training will often start BEFORE you even get in the company) . Pre-entry training is kind of like an early Christmas present, a Christmas present that punches you in the face and makes you write an apology letter. Oh yeah.
This article is the first that looks at the initial training you get AFTER entering the company.
Much like the external exams mentioned above, this gasshuku (Remote Training) isn't in every company, but it is present in many. For those who don't know any better the concept of business gasshuku sounds almost fun. You get to stay in a hotel for free, get free meals and also get to know the new people that have also joined the company. Plus if you are a foreigner all the Japanese you can handle! Heck most people have to pay for this!
In reality though gasshuku is often one of the toughest things that any shinnyuushain will go through, regardless of nationality. My own experience brought me down to my knees and almost had me leaving the company (and I like to think I don't throw in the towel easily) I mean I made it through the recruitment process, and that was no walk in the park !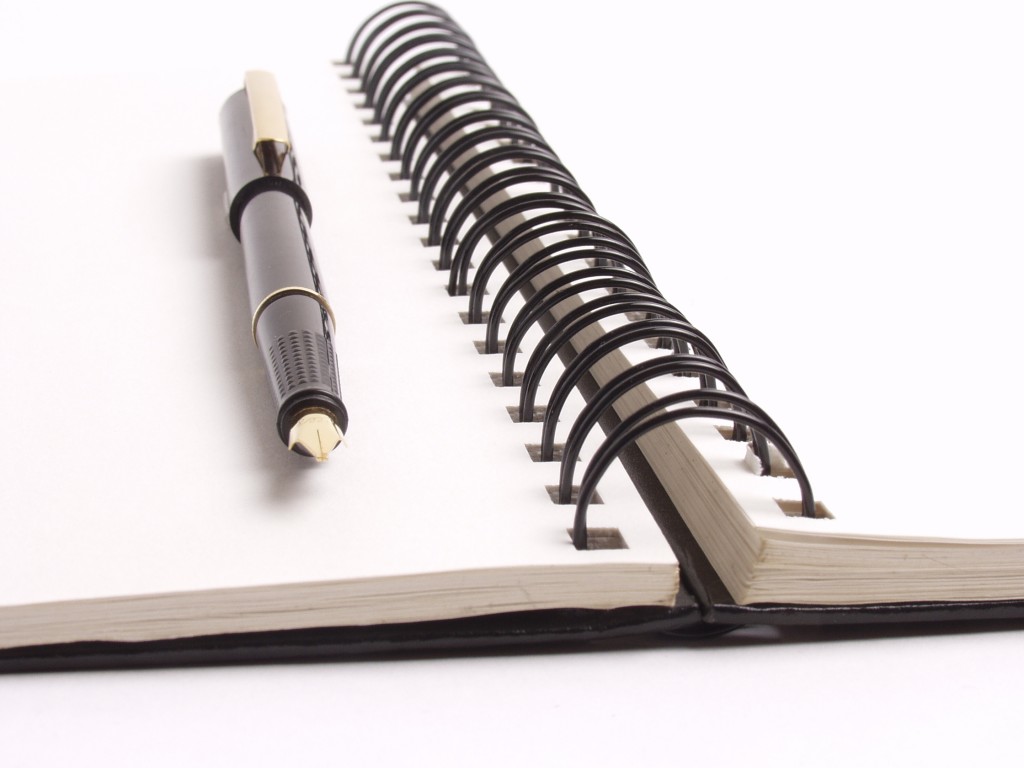 So what exactly is done at these business retreats? Simply put it is 'Salaryman boot camp' . My own schedule for the week long training (7 days straight with no break!) began at 7am and lasted on paper till 9pm, though would often last longer. I mean is that even legal!? I don't know. But that was my first thought when I was handed the schedule. I thought there had been a typo, of cause there wasn't.
The first activity of the day was good old rajio taisou (Radio Gymnastics). For people who have studied Japanese culture, you will probably already at least have heard how Japanese society loves its rajio taisou (these guys made an entire sketch about the thing!); often performed in schools and certain companies in the morning to increase both health and morale.
https://www.youtube.com/watch?v=okshAFHVtL8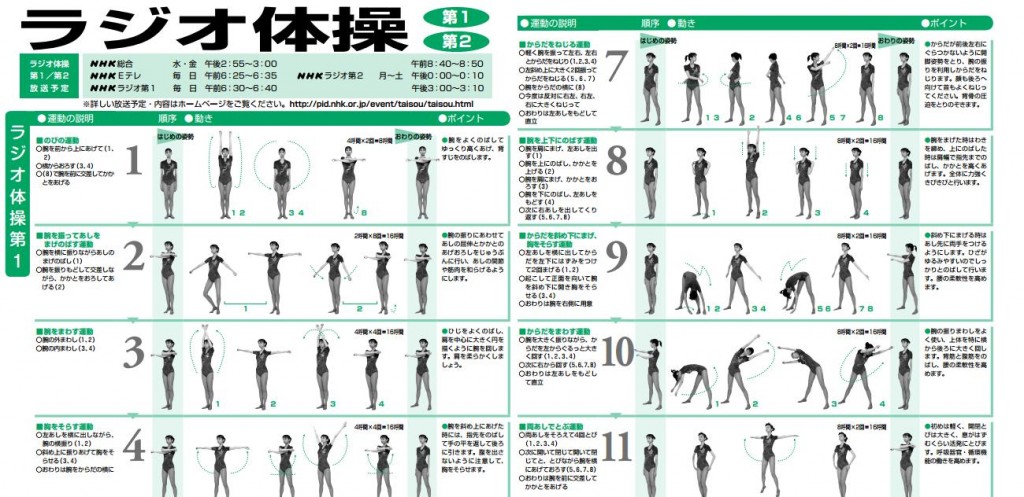 That was me every morning. The highlight being the 5th day when I was lucky enough to be the guy on 'duty' and had to lead the entire 32 strong team of fresh recruits in this sacred stretching act. That day also being the 5th time in my entire life of performing the said sacred act, 'leading' people that had been doing it for years. It did not go well.
After the body is awake (mind still in bed) we would move onto breakfast with the first 'classes' beginning at 8:30 and lasting until 12:00. Lunch would be an hour with more classes after that till 17:30, breaking for dinner again and then some more classes for good measure from 18:30 lasting till 21:00.
Now you might ask yourself, what the hell is there to learn during all that time. Well you would be surprised. In my experience the majority of the classes can be split into three categories:
1.Lecture
2.Group Work
3.Practical
Let's tackle these in order.
Lecture
Lectures are the most boring of the three and one could argue the easiest as it requires the least participation from the individual. Though you may be required to read the material out loud, not too daunting for the average Japanese person, but for non-natives almost like re-sitting the JPLT N1 test in front of 30 something Japanese people, fun times.
All in all lectures are in principle just like any other bog standard lecture you have had through your educational life, just replace student with new employees, teacher with senior employees and subject matter for work related topic such as pension plans, employee's rights, union regulations, appropriate attire and my personal favourite 'correct seating procedures'. Oh yeah there is a 'correct' and a 'wrong way' to sit in a Japanese company. Below is a sheet explaining the entire concept, the numbers showing the order of sitting from highest to lowest rank.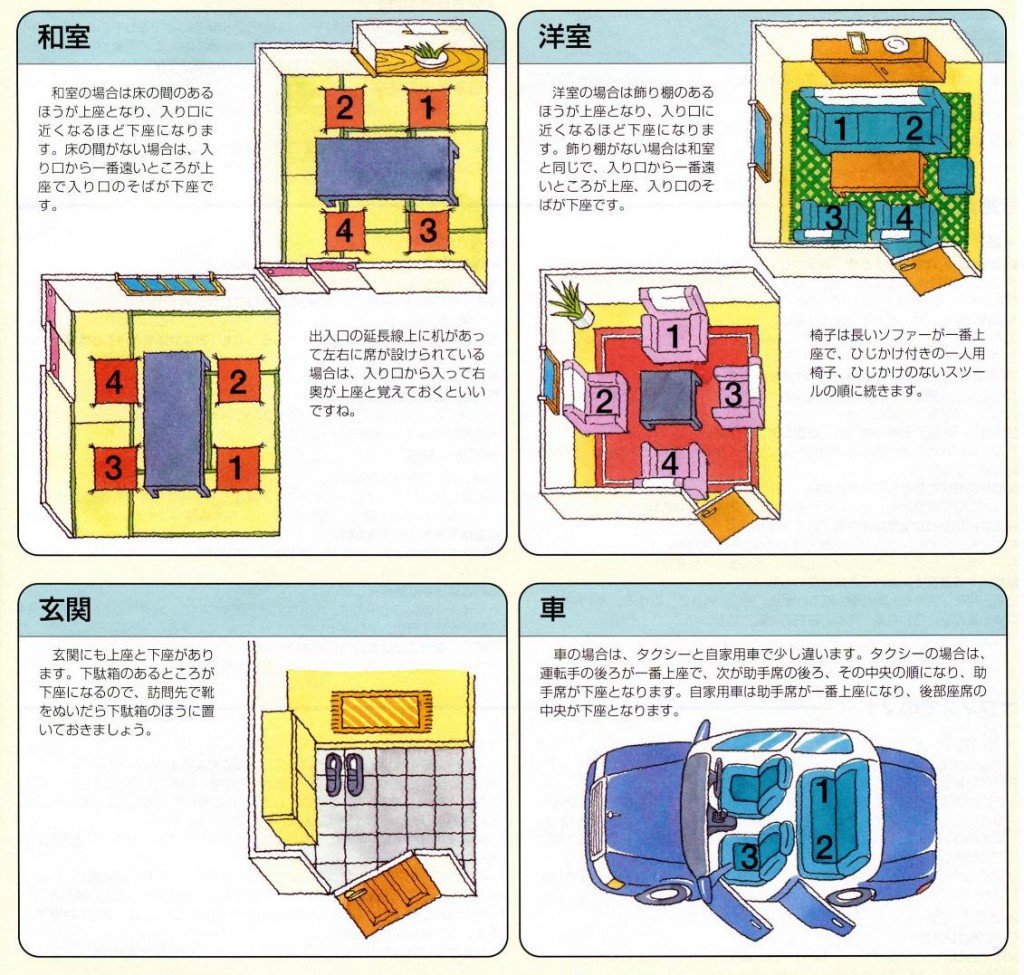 The entire concept of this kamiza is that the the highest ranking person sits furthest away from the door and lowest person closest. But things get a little bit more complicated when you start riding trains, taxis and elevators. I thought this concept literally meant GOD seat when I first heard it due for the reading for the kanji up 上 kami being the same as for god 神 (the za is 座 meaning seat). If anything I think that god seat sounds better and more appropriate!
For those that want to experience what a lecture at a salaryman boot camp is like, then you are in luck! Here is a youtube video of a lecture performed during gassuku training. Oh the fun!
Group Work
Next up we have the group work. This is generally a debate followed by a presentation. First you will be split into different groups and told to discuss a certain topic which you will then debate about within your group. After a certain amount of time you will present the conclusions that your group has come to on the topic. After that there might be some Q&A from the other groups to ask you why you came to those conclusions, and how you feel about XYZ etc.
In my experience the topics can range greatly from the more sensible like 'what is responsibility?' or 'what is the difference between being a student and employee?' to the more far out such as 'Here is a list of people. If there was an Apocalypse and you could only save 5 people, who would it be and why?'.
The main point to note is that this is a time when the HR will be analysing your strengths, personality and teams skills, and if it isn't already decided, looking at where to place you in the company. Most of the fresh new recruits know this and so will go all out to show that they are good at debating, leadership and other key skills. In other words don't be surprised if a Q&A session goes on for AGES just because neither side cares to back down. After all you will probably want to look good in front of HR.
Practical Lessons
This brings us to our last and in some ways most enjoyable (though often stressful) practical lessons. Many of the lectures you undertake will often not just be on rules and regulations, but like the lecture on seating arrangement and personal attire, practical stuff too. The most practical lessons for any new salaryman being those on polite speech, bowing, meishikoukan (exchanging business cards) and telephone manners. You will no doubt spend hours listening about the theory and then practicing each step thoroughly afterwards.
Thought that you could just GIVE someone your business card? oh no sir! You better make sure it is the right way up, your hand is below theirs, that it is given in order of rank if in a group, and when you receive it don't you dare put it in you card holder! You put that bad boy on top of the desk in the same order as the people are sitting opposite you. Here is a quick how-to video on the most basic of swaps for those wanting to see this work of art in motion and frankly who wouldn't?!
The hardest of all however is telephone manner. As a shinnyuushain one of the key jobs you will be in charge of is answering the phones. You are the face (well…voice) of the company to the outside world, you need to not only be genki (energetic) but also polite. For those that don't know, Japanese has strict and complicated rules in regards to being polite (you can't just talk honourable, you better make sure you are humble too!). The fact that we had an entire 3 hours of lectures about it (and it wasn't just because I was there and for the foreigners benefit!) shows that it aint the simplest thing even for Japanese people. Hence why telephone manners is such a BIG part of training.
Here is another youtube video showing the basics of how to answer a phone. For the first few months at my job, the sound of a ringing phone literally made me go into cold sweats:
We spent hours practicing this. The entire experience finishing with us having to do a mock phone call with the people in HR in front of everyone. You would only pass if you got everything right. We were there till 23:00. It was a long day.
What you really learn at Salaryman Bootcamp
OK, OK, so I am doing it again. I am being pretty negative about the entire gasshuku experience. There is no beating about the bush that it was the longest and hardest 7 days of my life. I mean two people out of our class had to take days off from the training because their body condition got so bad (no doubt due to stress) that they couldn't participate.
But there were a LOT of great things I have gained from doing the experience. Obviously I learnt the foundation on how to be a salaryman in Japan. The stuff about exchanging business cards, learning to sit and bowing, is all superficial and maybe a bit silly. However these are the rules of the game! If you want to work in Japan, in a Japanese company then these are the kind of standard stuff you need to know. If you don't know the rules then you aren't going to get far. The fact that the company is willing to splash so much money out and give you 7 days of intense training shows how much they value getting each and everyone of their employees proficient in these key skills.
It will also help you get a lot more comfortable with doing presentations and debates in Japanese. For me this was a god send, even though at the time it was this aspect that had me shitting myself about the most. Presentations and speaking in front of others was never my strong point, ask any of my teachers from University. But after spending 7 days doing an average of 4 presentations and debates per day, you get better at it. I learnt a lot from not only doing it myself but also watching and imitating other people.
You will also make some great friends. There are some Japanese words that come up a lot and are pretty hard to translate them into English, I mean you can get the meaning from any dictionary, but until you experience the word I don't think you will truly understand its meaning. For me I learnt the true meaning of douki (dictionary translation: classmate/employee; graduates in the same class/employee that entered the company at the same time) and nakama (dictionary translation:company; fellow; colleague; associate; comrade; mate; group; circle of friends; partner). While you are going to get some friction with spending 7 full days with the same 30 something people, you are also going to make some great friends. I made a lot of great friends who I still speak with and meet up all the time even though we are working in completely different departments.
Finally you become a much stronger person from doing it. It is always easy to just quit. The easiest thing to do is not start something straight out. However even if you do start something (which is great!) it is easy to just pack it in when you hit a bit of a brick wall (new years resolutions anyone…). It is the perseverance through this brick wall that makes us a stronger person, I mean you just beat down a good damn brick wall, of cause you are going to be stronger after that!! While you shouldn't do something long term that is causing you unhappiness and dissatisfaction, I think that bursts of perseverance when there is a clear end in sight (learning the jouyou kanji (kanji for common use – 2,136 kanji), studying for N1, 30 days of cold showers or a 7 day salaryman boot camp hell) is a good thing. This is how a ultimately feel about my own personal experience of gasshuku, while pretty crazy and hell of a tough time, just like good old exercise and studying, it is going to make you a better and stronger person.
Ah, if only it ended there…..for the savvy people among you, no doubt you have realized that once this boot camp has ended we are still only 7 days into our official employment at the company! There is still a hell of a lot of training to go before you finally earn the right to well….work ! A future article will take you through the next steps of the typical training period at a Japanese company. You can look forward to more lectures, field trips and daily reports, now doesn't that just sound like a whole barrel of fun?
Every experienced some extreme training in Japan or other country? Did you have a different experience or have another view towards the training period? Let me know in the comments!